Sunday Funday: My Favorite Posts From Around The Blogosphere This Week!
One of the reasons I crave reading healthy living blogs every day is because I learn so much from them!  Whether it is new trends, cooking techniques, or even breakdowns of relevant and sometimes controversial issues, blogs really are my go-to news source.  The best part is it's news I actually want to know about since the information or topic automatically aligns to my interests (or I wouldn't be reading!).
As you can probably predict, this post is focused on bloggers that taught me something interesting, new, fascinating, important and so on this week!  I always love to be that person who can bring up a random topic in a conversation that no one else knows much about.  It's not that I am trying to impress people with my wit. . . it's really because I want to be able to contribute something interesting to the convo!  Thanks to these bloggers, I have many topics to bring up the next time I'm with a group of people, and hopefully, I can then school them on a thing or two!
Best Unconventional Use of A Potato:  It never ceases to amaze me when a certain food typically served a certain way can be morphed into something totally unexpected.  When Angela of Oh She Glows wrote a post with the title Healthy Chocolate Chip Pota' Dough Dip!  Vegan, Gluten-Free, Bean-Free, Soy-Free and Optionally Nut-Free, I was immediately intrigued.  How in the world could you possibly  make a cookie dough dip without dairy, gluten, beans, soy, and nuts?  Well, Angela came up with a fantastic method, and the end results look craveable.  Thanks Angela for teaching me about a new way to dress up the humble potato!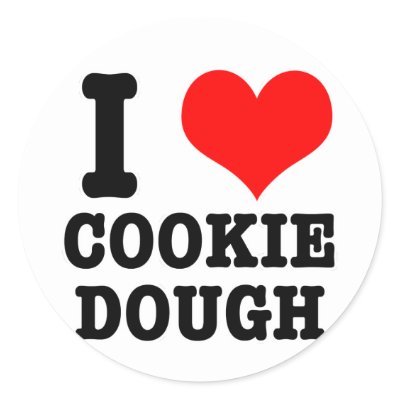 (Source)
Best Post About A Workout I Had No Idea Ever Existed (but would love to try!):  Gina of the Fitnessista often features her "Focus On" posts, which very thoughtfully explain the methods, pros, and cons of a workout that either she or a guest poster has insider experience with.  I love these posts because they definitely address all of the questions I tend to have about workouts I have heard of but are not too familiar with.  This week, she in conjunction with guest blogger Julie of Julie Goes Healthy, provided information about the Nia technique, which is a workout combining elements of many other exercises such as yoga, pilates and dance among others.  Check out their post if you are interested in learning more. . . it sounds so rejuvenating!
Best Alert To Look For A New Food Find I Know I Will Love:  Umm. . . did you know Clif Bar is coming out with their own spin on a fruit and nut bar similar to the Larabar?  Well, thanks to Meghann of Meals and Miles , I do!  As you know, Larabars are my all-time favorite bar, so to learn that Clif is coming out with a similar bar called Kit's Organic has me doing the happy, happy, joy joy dance!  I cannot wait to spot them on the shelves soon– I am sure you will see a review of them here when I get my grubby paws on them eventually.  Without having read Meghann's post, I would have been in the dark to a new potential obsession!
(Source)
Best Genius Way To Reinvent A Leftover Dessert:  If you have a slightly stale cake sitting around, or maybe cupcakes that crumble that come out of the pan, or even just a dessert you have already gotten your fill of sitting on your counter, do you ever wonder how you can give that not-so-perfect dessert a new life?  Well, Lynn of The Actor's Diet has the perfect solution to the baker's problem of salvaging a dessert that has overstayed its welcome in its original form.  To learn her crafty and tasty method, read here.  I won't give it away, but just know it involves Cool Whip. . . and who does not like Cool Whip (or a vegan version of it)?
Best Life Lesson Reminder:  I am so very guilty of living out of the moment. . . a lot.  I often dream of the future, and what can and will be, rather than just enjoy what is.  I think many of us are guilty of the same thing,  especially since we typically are taught from childhood to reach for higher than what you have, to do more and chase your dreams, and to not be content or "just settle" with the way life is.  Heather of Dietitian on the Run posted recently regarding this phenomena, which she cleverly titles "GIAG," aka Grass Is Always Greener, Syndrome.  Reading her post made me quickly learn the lesson that life, the way it is now, is not so bad.  If you need to learn that lesson too, please check out her post– it is really an eye-opener.
(Source)
The best thing I realized from having written this post is the fact I could have added ten or even twenty more bloggers and their posts to this list for the week.  I honestly do learn something new practically each and every time I read through my blogroll on a daily basis.  I certainly credit all the wonderful, open and intelligent healthy living bloggers out there for making me a better, more informed person each and every day.
What posts really taught you something new this week?  Link away– I am always looking to learn more!