What I Ate Wednesday: It's Getting Bready In Here!
Happy What I Ate Wednesday!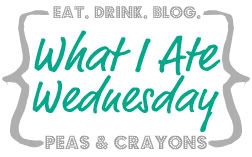 A few weeks ago, I was really craving a bagel, but as you can imagine, it is really difficult to find a vegan, gluten-free bagel made with healthful ingredients. In fact, I couldn't find a bagel matching that description anywhere in Rhode Island. Therefore, I turned to the internet, hoping I could order a pack of vegan/gluten-free bagels from somewhere in the country. When I googled around, the place that kept popping up was
Sami's Bakery
, located in Tampa. Once I clicked on the site and checked out their products, I knew I had found my new mail-order source for vegan and gluten-free bagels and breads.
I ended up ordering a bunch of Sami's breads, bagels and even a pizza crust. The reason I went a bit overboard is because their ingredients are stellar– the bagels and breads I bought are made of minimal ingredients, with millet, flax and brown rice starring as the main ingredients. The items are higher protein and fiber with no weird additives at all!
The first thing I tried was their millet banana nut bread, composed of millet and brown rice flour, flax, banana and walnut. The bread was not a cakey bread– there's no added sugar, so it really is just like toast with a nice banana nut essence with a some walnuts tossed in. I toasted up two hearty slices, which were small but dense.
I wanted to pair it with nice, drippy peanut butter, as bananas go so well with pb, so I cracked into a new jar of Trader Joe's creamy, salted Valencia peanut butter. This is definitely my favorite brand of not raw peanut butter by far.
I sliced up a banana for some more fruit action, and topped the whole shebang with the peanut butter.
OMG–the bread was so good! It was chewy, dense in a good way and satisfying. It had an occasional walnut chunk, which I loved, and it worked perfectly with the peanut butter and additional banana. After having this breakfast, I was really glad to know I had a bunch more of Sami's breads, bagels and even lavash in my freezer.
Lunch was a salad packed the night before and taken to work the next day. Since I made the salad (complete with dressing) about twelve hours before I actually took it to school and took a picture of it at home right before I left for work, it appears to be a bit wilted. I actually like my salads best when they are nice and saturated, so a salad that looks like this is in fact my favorite kind!
This mix included romaine and mache greens, cucumber, daikon, sprouts, 1/4 cup sprouted raw beans, 2 tablespoons of Cindy's Kitchen creamy non-dairy miso dressing (awesome by the way!) and vegan parmesan, all shaken up and left in the fridge to marinate overnight!
Lunch dessert was the usual mixed fruit, this time with strawberries, blueberries, mango and pineapple.
I was craving salty foods this afternoon, so I replaced my usual fruit and nut Trader Joe's snack pack with a different variety– Trader Joe's lightly salted cashews! I love these and should eat them more often– the cashews are huge!
On Monday, I conjured up an enormous batch of eggplant, pea, corn and sprouted mung bean curry. I basically followed the same recipe here, but used the veggies of eggplant, corn, peas, red bell peppers, onions, and carrots with my bean of choice being the highly nutritious mung bean. The end result was awesome– a cross between the Indian dish baingan bharta and the traditional mung bean dal (stew) my mom used to make. I am glad it made so much quantity, since I can freeze it and eat it over the next few weeks.
I served about a cup of this curry-ation over half of a cup of brown and wild rice, along with steamed broccoli, cauliflower, string beans and baby carrots. It was an extremely hearty and delicious meal!
The first part of dessert was actually a disappointment– it was a sliced Gala apple. Now I remember why I don't really like Galas– they are not crisp or sour enough!
And the night ended with an old favorite– half of a Dagoba Eclipse 87% dark choco bar. That is never a disappointment!
Be sure to be on the lookout for reviews of more Sami's bakery products, as I bought a ton of them! I will at least say it is such an exciting thing for me to find gluten-free and vegan bread products made of quality ingredients because I have missed those types of foods since I cut dairy and gluten from my life.
Well folks, that's a wrap! What was the best thing you ate yesterday?