Frivolous Friday
Some completely random, and yes, frivolous thoughts for you this Friday. . .
1)  My DVR is one hundred percent clear!  This is both a good and bad thing of course.  I am glad to finally have had the time to catch up on all of my favorite shows; however, the fact that there are no new episodes of my favorites on tv right now is driving me crazy!  I can't stand the lack of first-run episodes that pervades the holiday season.  Fortunately, next week, my DVR will once again be bombarded because of the winter premieres!  Oh, there is one show premiering tonight I plan on watching on MTV called Buckwild– don't judge.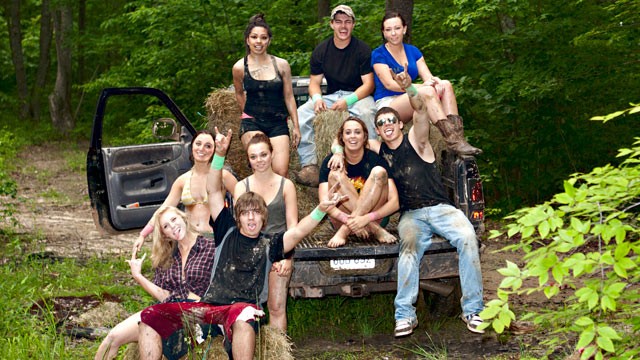 (Source)
2) On a related note, because I had no new shows to watch, I taped and watched every episode of Here Comes Honey Boo Boo over the last two days.  My opinion. . . well, I think the show itself is kind of boring.  However, I do think Honey Boo Boo is cute and her family is quite entertaining.  I love how each one in that household just owns it and hasn't a care in the world about what others think of them.  Still, there is a part of my that feels bad for the whole crew too for the way they are portrayed on tv. . .  even though, like I said, they seem to proudly wear their "redneck" badges.
3) The last two days have been incredible.  Going to work and having the absolute freedom to do whatever I want once work is done is invigorating.  I have to admit, going to class at night and spending most free hours studying has made me appreciate the free time I do have now that it is all over.  I savor every minute of the time I have after work, and I have been spending it quite productively.  Just on Wednesday, after I got out of school, I went to the tailor, dry cleaner, and then gym, followed by a visit to my mom and a trip with her to both Target and Michael's, followed by a grocery pit stop– and I was still home by 5:30 with hours left to get ready for the next day, read blogs, and watch tv before dinner.  Freedom tastes so good!
4)  I have been reading. . . for fun!  When I was taking classes, I read a lot each week (they were Lit classes after all), but none of it was for fun obviously and therefore it felt forced.  Now, I am totally in love with reading for pleasure!  I have so many things to catch up on in terms of my reading wish list, and I am so delighted to be making some progress.  Currently, I am reading Book 3 of the Hunger Games Trilogy as well as The Happiness Project.  After that, I think I may give a stab at 50 Shades just so I can see for myself what all the hype is about.
5)  As part of my New Year's goals, I have been focusing on skin care as of late because I ain't getting any younger and wrinkle prevention all of a sudden weighs heavy on my mind!  My skin is also super dry, so I am working on bringing back some moisture in my complexion which hopefully will result in a "natural glow."  My plan is to test various skin care lines for a few weeks at a time and see which I ultimately like best.  Write now, I am using the Juice Beauty skincare line for dry skin and am really liking it.  I plan on writing a full review once I have used it for a few weeks.  Here's a pic of the kit I picked up from Ulta that I am starting with.
(Source)
6)  I want Indian food tonight.  Enough said.
7) Happy Friday and have a wonderful weekend?  Do you have any fun plans in the works?  What's your favorite skincare line?