My (Past) Week In Fitness: Rearing To Run
I mentioned in last week's fitness recap that I had all intentions to exercise a lot this week mostly because I could!  Due to being on vacation, I was free every morning to hit the gym at the time that I have the most energy to work out.  So, I took advantage of this fact and did just that– I exercised every single day.
Don't get me wrong– I know rest days are extremely important, but I also knew this week was a rare one in terms of my time off.  I can (and most likely will) take plenty of rest days this week now that I am back to work, so I am not too worried about a week where I exercised seven days consecutively in regards to injury or not having enough recovery time.
Not only did I exercise a lot, but I ran a lot too!  I just was feeling it this past week, you know?  It was also really great to prove to myself I could do a pretty high mileage week and come out of it feeling just fine.  Of course, I will be luck if I get in two runs this week due to my disdain for afternoon, post-work running!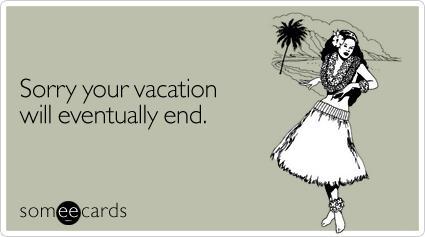 With all that being said, here's how my past week looked in the exercise department:
Monday, 2/18:  13.2 miles on the treadmill (10 run, 3.2 walked); upper body weightlifting (5 exercises, 3 sets each)
Tuesday, 2/19:  6.25 mile run on the treadmill
Wednesday, 2/20:  11.25 miles on the treadmill (10 run, 1.25 miles walked)
Thursday, 2/21:  10.3 miles on the treadmill (8 run, 2.3 walked); weightlifting for legs (6 exercises, 3 sets each)
Friday, 2/22:  7.5 mile treadmill walk, upper body weightlifting (5 exercises, 3 sets each)
Saturday, 2/23:  19.3 miles on the treadmill (16 run, 3.3 walked)
Sunday, 2/24:  11.5 miles on the treadmill (8 run, 2.5 walked); 4.15 mile walk
Looking back, I am really pleased with how much running I did.  Like I said, I don't at all plan to keep up such high mileage for me– really, this week was just a test to see if I had it in me, and it was nice to see I did!
This week, expect some cross-training and definitely more rest days too.
Have a great week friends– both in terms of workouts and otherwise!
Have you ever had weeks where you had more time on your hands and translated that time into more exercise?